Aquaserv began operations in 1999 with a goal to surpass customer expectations
and use an entrepreneurial approach that is evident in every facet of our operation.
We are committed to identifying and pursuing innovative solutions that solve our valued customers' needs.
We take pride in our commitment to customer service and responsiveness. Everyone in our organization is part of the customer service team and is professional, dedicated, and reliable. Listening to our customers' needs and challenges is the founding principle from which our company has grown.
We believe that quality products and a strong commitment to technical service are no longer sufficient
as the only keys to success. In today's competitive global marketplace,
we have learned that our customers' needs are just as important as our own.
In this light, we view customer service as a core obligation to each of our business partners that we fulfill by pledging the following:
Your Aquaserv Sales, Service, and Technical Support Teams will perform to the highest standards of professionalism and will be empowered to make on-the-spot decisions
Your Aquaserv Regulatory Team will investigate and develop innovative solutions to safely and effectively protect the environment, and reduce risks associated with handling chemicals
You will receive highly specific and technical solutions based on a comprehensive system analysis formulated by experts in the field and backed by our manufacturing and research and development resources
Our management of your account will be guided by quality, productivity, customer satisfaction, and continual improvement
Our cost will consistently be the most competitive in the industry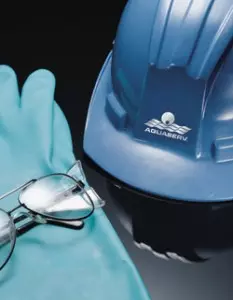 Experts in microbial control
Our team of professional individuals concentrates on developing unique chemistries and applications for standard and niche markets. We ensure compliance with all government agencies and regulations.
We maintain great relationships with our suppliers and customers. Because of this, we can develop the most effective and environmentally responsible solutions for their operations. Our relationships with suppliers have also allowed us to become a branding partner for major chemical manufacturers, producing their unique blended products.
We take pride in meeting aggressive scheduling and logistical demands of our customers. Our unwillingness to delay or deny requests always produces exceptional results.